11-Night Black Sea Voyage
Booking Dates
09/25/2020 through 08/26/2022
Travel Dates
09/25/2020 through 09/06/2022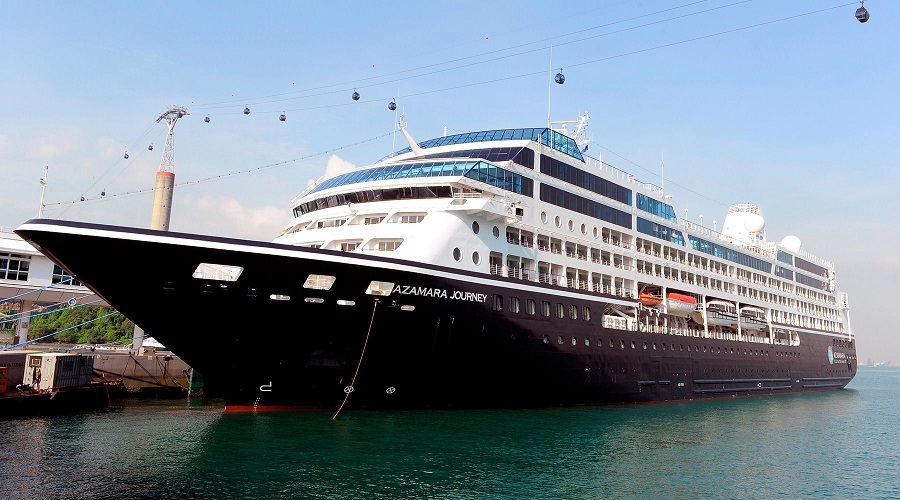 More than just a body of water-the Black Sea is a keeper of secrets. Some say it is the location of Noah's Biblical flood, while others suggest it's the site of the lost city of Atlantis. One thing you can be sure of: your 14-Night Black Sea Voyage is sure to be memorable.
Our adventure begins in Athens, Europe's oldest city and home to innumerable wonders. Then travel to pretty Paros, with its stylish capital, fashionable resort towns, and sweet rural villages. On your first late stay in the ancient Turkish port of Ephesus, discover the beautiful Library of Celsus, the Amphitheater where St. Paul preached, and the house where Mary, Mother of Jesus, once lived.
From here, pamper yourself with a spa day aboard your boutique hotel at sea as we cruise the Bosphorus Strait, an ancient waterway that carries adventurers from the Sea of Marmara to the Black Sea before two late stays in a row. Explore Burgas-a beautiful hidden gem in Bulgaria where a stroll through the gorgeous Sea Gardens is a must. Next, it's on to the resort town of Varna. Discover Romanian folklore and great wines in Constanta, and visit the famous Opera and Ballet Theater and Potemkin Stairs on an overnight in Odessa.
After another day at sea we arrive at Istanbul for another overnight, and the conclusion of your voyage. Let the city take you on a journey of discovery, starting with the iconic Hagia Sofia, then see where the pulse of the city leads you next.
| Day | Description | View All |
| --- | --- | --- |
| Day 1 | Athens (Piraeus), Greece | Details |
| Day 2 | Paros, Greece | Details |
| Day 3 | Ephesus (Kusadasi), Turkey | Details |
| Day 4 | Bosphorus Strait (Cruising) | Details |
| Day 5 | Burgas, Bulgaria | Details |
| Day 6 | Varna, Bulgaria | Details |
| Day 7 | Constanta, Romania | Details |
| Day 8 | Odessa, Ukraine | Details |
| Day 9 | Odessa, Ukraine | Details |
| Day 10 | At Sea | Details |
| Day 11 | Istanbul, Turkey | Details |
| Day 12 | Istanbul, Turkey | Details |